A Note From The Principal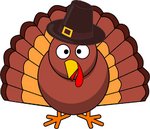 Welcome to the month where we express our thankfulness!
We have so many things to be thankful for here at BPS.
Two big expressions of gratitude come to mind. We would like to
give a BIG thank you to Scott Fiddler from Lowe's! He and his
crew from Lowe's planted all the beautiful new plants and bushes
around the front of the school. It truly looks amazing. We also
would like to thank APEX, the students, and all the wonderful
people who pledged money to support our school. Every year we
look forward to seeing APEX come, and then we are sad to see
them go.
Let me take some time right now to inform you of
some other school happenings. We will soon be getting our school
score from the state of Georgia. The score from the state is
called the CCRPI (College and Career Readiness Performance
Index), and it measures how well students perform on the state
assessment, attendance rates of the school, discipline rates of
the school, and surveys. The state needs input from
teachers, students, and parents in the form of surveys to judge
what the climate is like at a school. Once this information is released
to the public, I plan on going over it in detail at the next
PTO/Title meeting and Local School Governance Team meeting.
You are cordially invited to both.
Speaking of surveys, the state of Georgia would like
you to take one on BPS for next year's CCRPI score. If you would
kindly consider logging onto http://gshs.gadoe.org/parents
and answering the questions that follow, our school would greatly
appreciate it.
Finally, please allow me to get back on the topic of
thankfulness. In the past I have usually focused on being thankful
for things that I materially have. Examples of this would be a
home, my family, etc. I am still thankful for those things. I am also
thankful that I and every other person that works at BPS has
the opportunity to serve the students… and I don't necessarily
mean from an academic standpoint. It truly brings joy to our
hearts when we are able to dry tears, have a child smile, or make
them feel safe and loved. It brings a phrase to mind that I saw
this past summer - "be the one who never leaves the one behind."
That's good stuff right there!
Mr. Rhodes