Media Center
Welcome to the BPS Media Center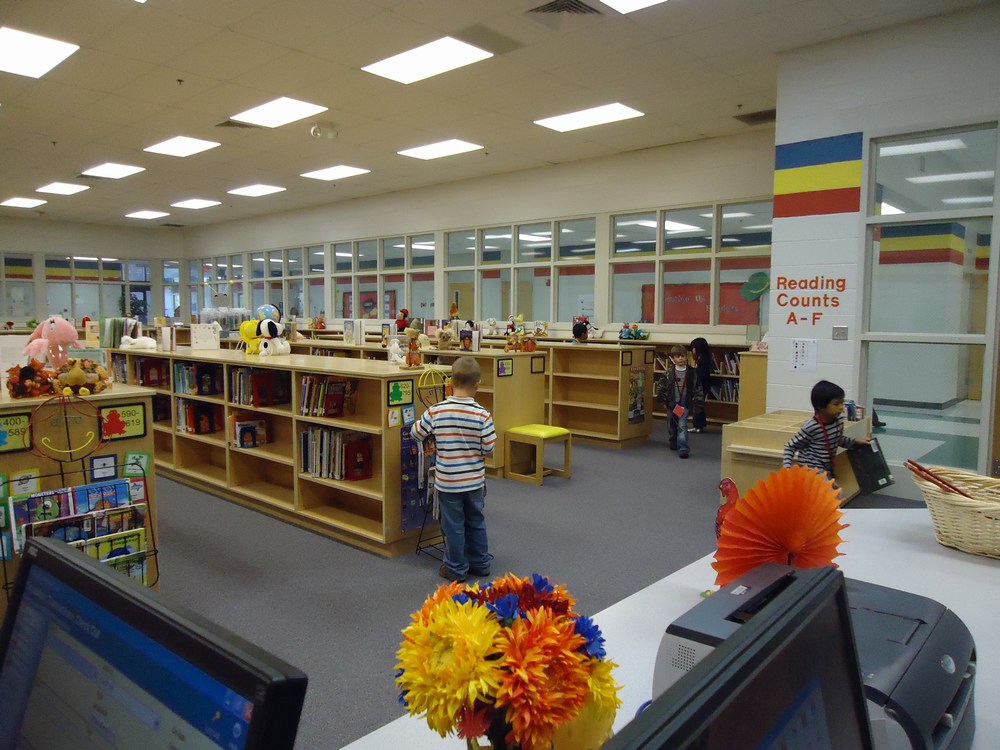 Destiny Quest, the BPS Online Catalog
There are more than 10,000 items in the BPS Media Center collection. Click here to access our online catalog. Or click on Destiny Quest under Academics on the navigation sidebar.
FollettShelf -- Our eBook Collection

We are currently building an eBook collection, which is accessed via FollettShelf. Click on the FollettShelf link under Academics on the navigation sidebar or click here. A BPS student can access, read, and check out eBooks by logging in with his/her student ID number. The password is the student's birthday in this format: mmddyy (ex: 012710 for a birthdate of January 27, 2010). Please contact Mrs. Beck or your child's teacher if your child has forgotten his or her student ID number.
Check-Out
Pre-K and Kindergarten students may check out one book at a time.
First and second graders may check out two items (2 books or 1 book and CD set).
Parents may also check out library books. Please see Mrs. Beck for assistance.
Overdue, Lost, or Damaged Books
Students may keep the checked-out items for up to one week.
Although we do not charge fines for overdue books, students may not check out more books until all overdue items are returned. Students will be charged for lost or damaged items.
If a book is torn or damaged, please allow the media center staff to repair it.